Business Centre, Kyiv
Business center Portal
Reconstruction of existing buildings in the historical industrial part of the Podil district, in Kyiv. The courtyard forms a single pedestrian zone with an open public space on the ground floor and combines several sections into one complex. The territory creates a full of functions business park with PRO-offices, comfortable and active areas.
Facebook
BACK
Human

For people has been developed a comfortable and saturated pedestrian environment closed for cars. From the terraces and balconies of the business center, opened a gorgeous view on the historic Podil district and green slopes of Tatarka.

Business

For tenant companies have been created a business park with many commercial activity functions. We used the concept of PRO-offices, space can be configured flexibly to suit the needs of residents.

Urban

The building is organically integrated into the surrounding area and the panorama view of the district. The project involves renovation of the city square at the corner of Olenivska and Konstantinivska streets.
Location
Ukraine, Kyiv, Kostiantynivska Str.
Objective:
Create the most efficient and flexible floor plates of commercial areas in the existing building footprint.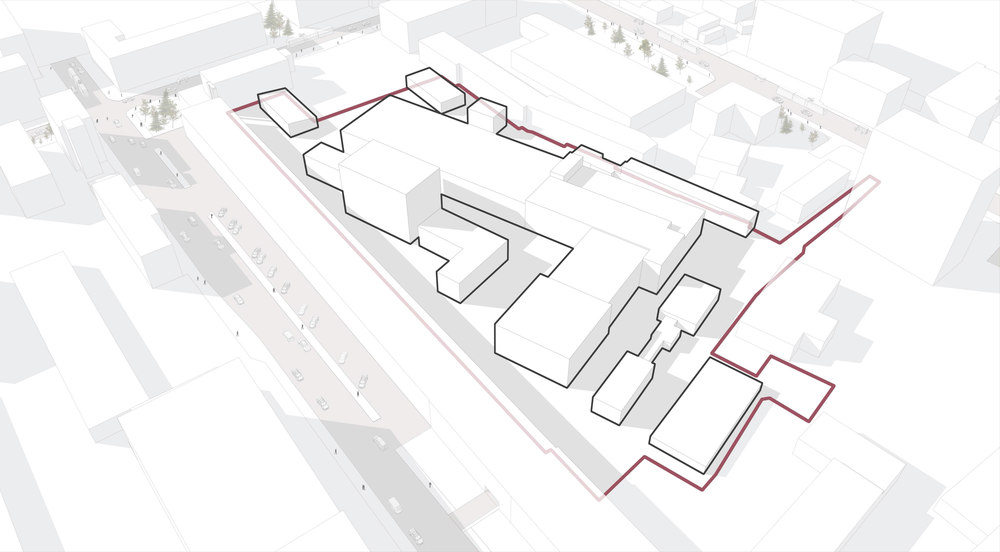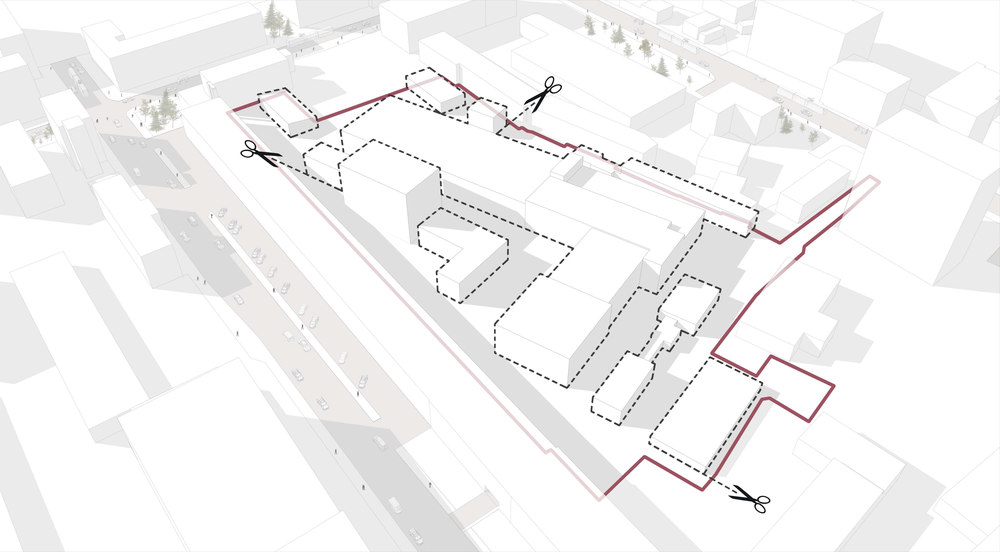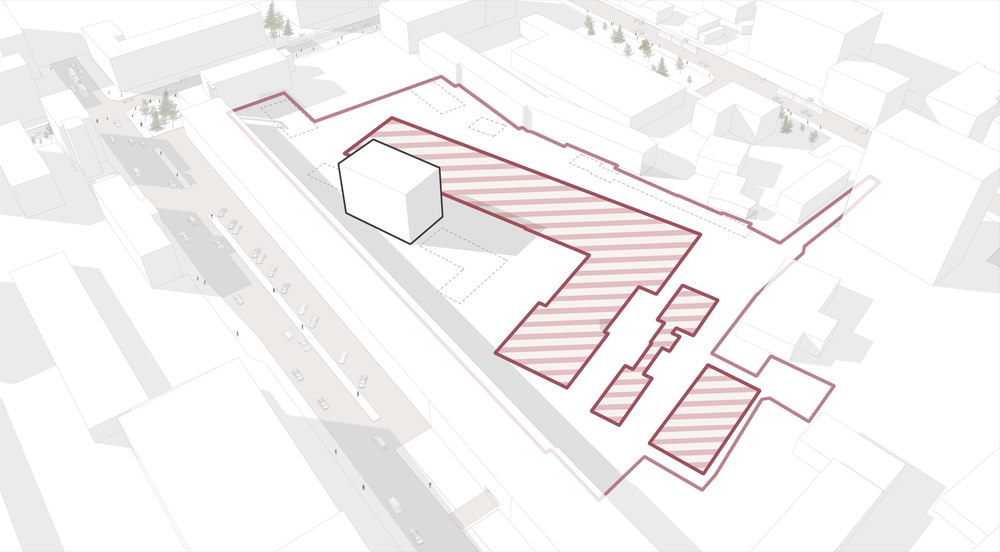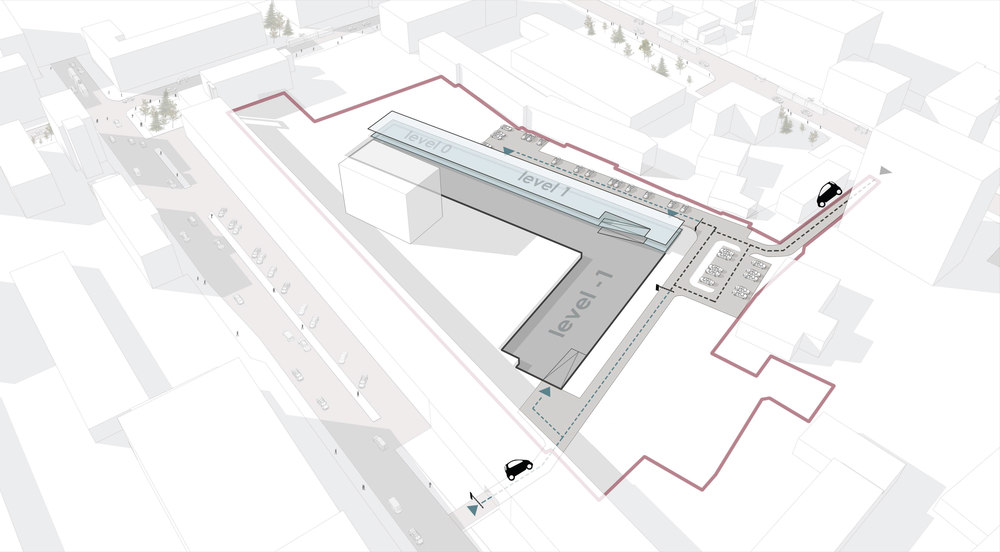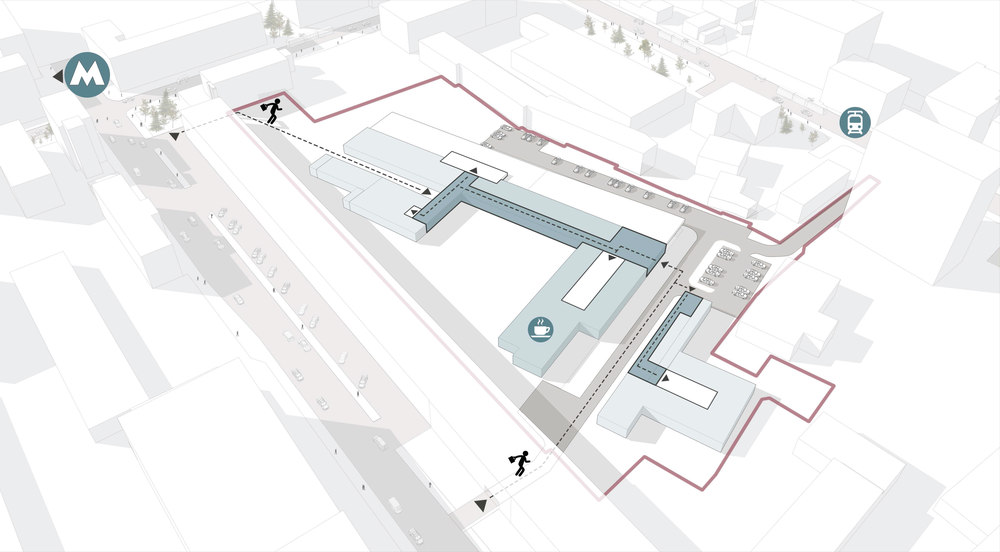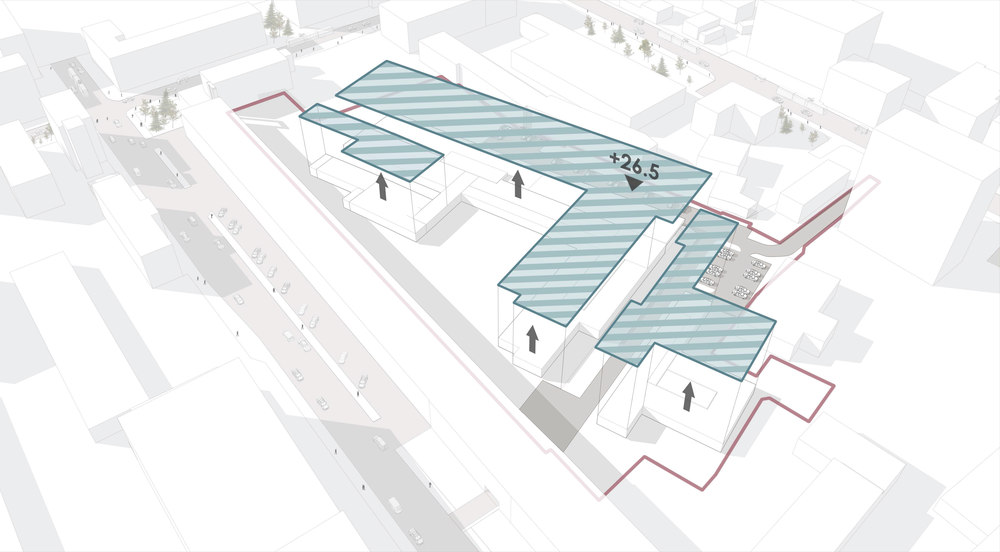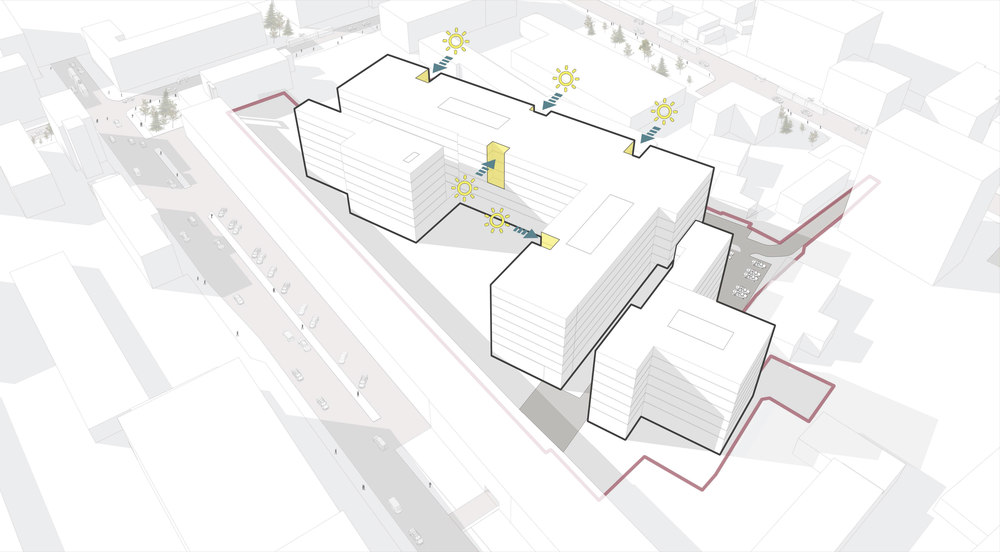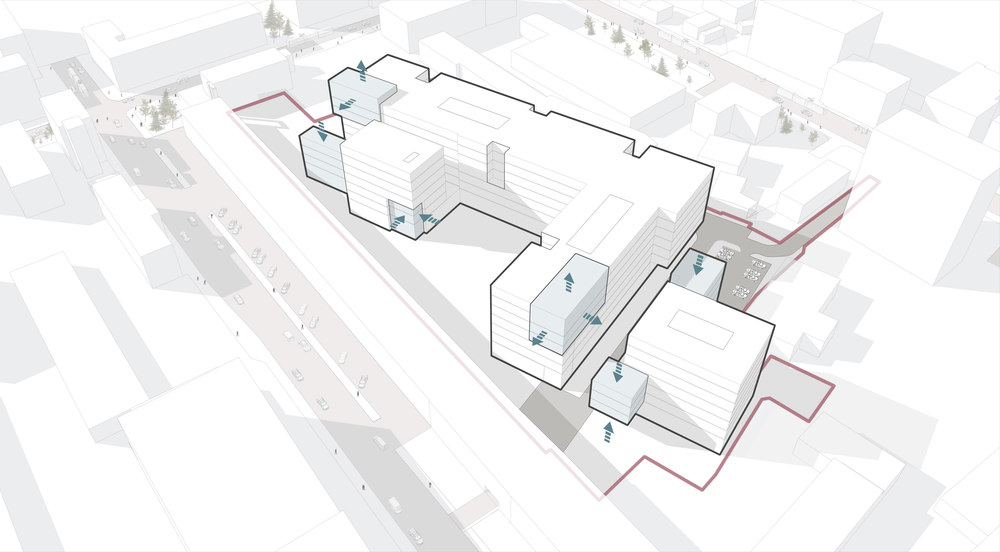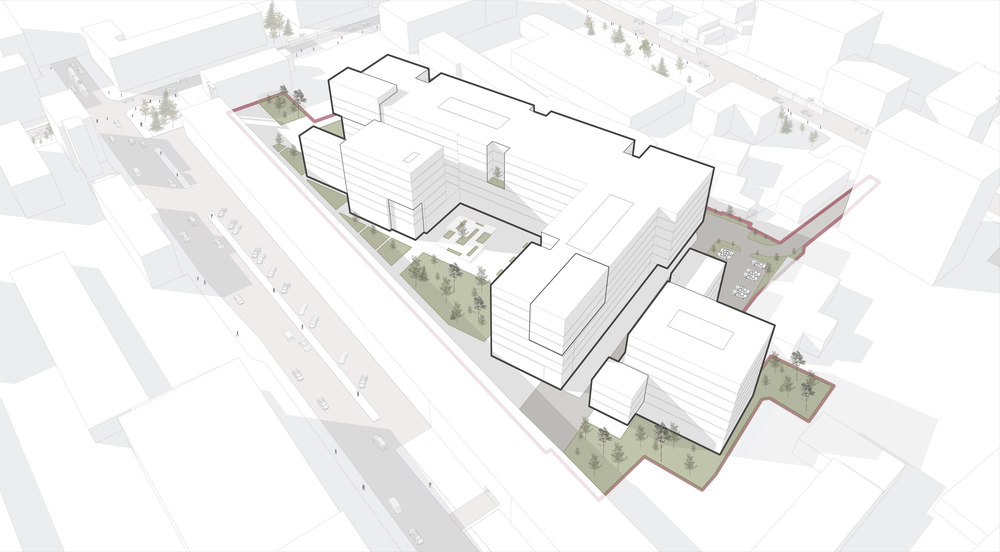 Hardships:
Design in the boundaries of existing buildings.
Eliminate overheating on the south facade.
Maximize the natural insolation of the inner space.
Solutions:
The open space of the first floor due to transitions between different sections connects them into one complex.
The lobby and upper floor with increased ceiling height create an interesting space in premises.
Lighting recesses allow to increase insolation and comfortable dividing the internal office space into convenient slots.
A large number of terraces and balconies overlooking the green slopes.
The building has a large number of parking spaces - guest parking, underground parking and multi-story parking integrated into the lower floors with mesh facades for natural ventilation.
Optimization of the floor area by grouping all people traffic through 2 main staircase - elevator units.
Overhang cantilever makes the interesting silhouette and creates a cover above the open pedestrian zone of the courtyard.
Combined facades in a different sides of the building optimize insolation, reduce overheating and improve the microclimate.
Facts and details:
Parking for up to 399 cars
Height from 4 to 7 floors
PRO-offices from 500 sq.m
Team:
Dmytro Vasyliev, Kristina Maliiova, Volodymyr Ivanov, Nikita Lysenko, Oleg Repura, Oleg Gorban, Anna Kamenets, Iryna Krill, Nadiia Klymenko