archimatika is an expert in the application of BIM Technologies. We not only use them when designing objects of any scale and complexity but also help others to implement and use BIM.
We are ready to share our experience in the use and implementation of BIM Technologies with other design companies.
What is BIM and why is it needed?
BIM and CAD (Automated Design Systems) represent two completely different approaches to building design and documentation creation. CAD is designed for traditional design based on imitation of two-dimensional drawing using such graphic elements as lines, hatching, abstract, etc. CAD drawings, like ordinary paper drawings, are created independently of each other, so any changes to the design decisions must be made manually on each drawing that is affected by these changes.
BIM-applications (Building Information Modeling) is designed to simulate the process of construction of real buildings. In contrast to the creation of 2D, in this case, there is a virtual modeling of buildings using analogs of real elements, such as walls, columns, floors, windows, roofing. IT gives architects the opportunity to fully analyze the entire building model. Since all data is stored in a central database, any changes are automatically reflected in all drawings generated from the model. Through this approach, BIM not only tremendously improves productivity but also serves as the basis for better coordination of the design process.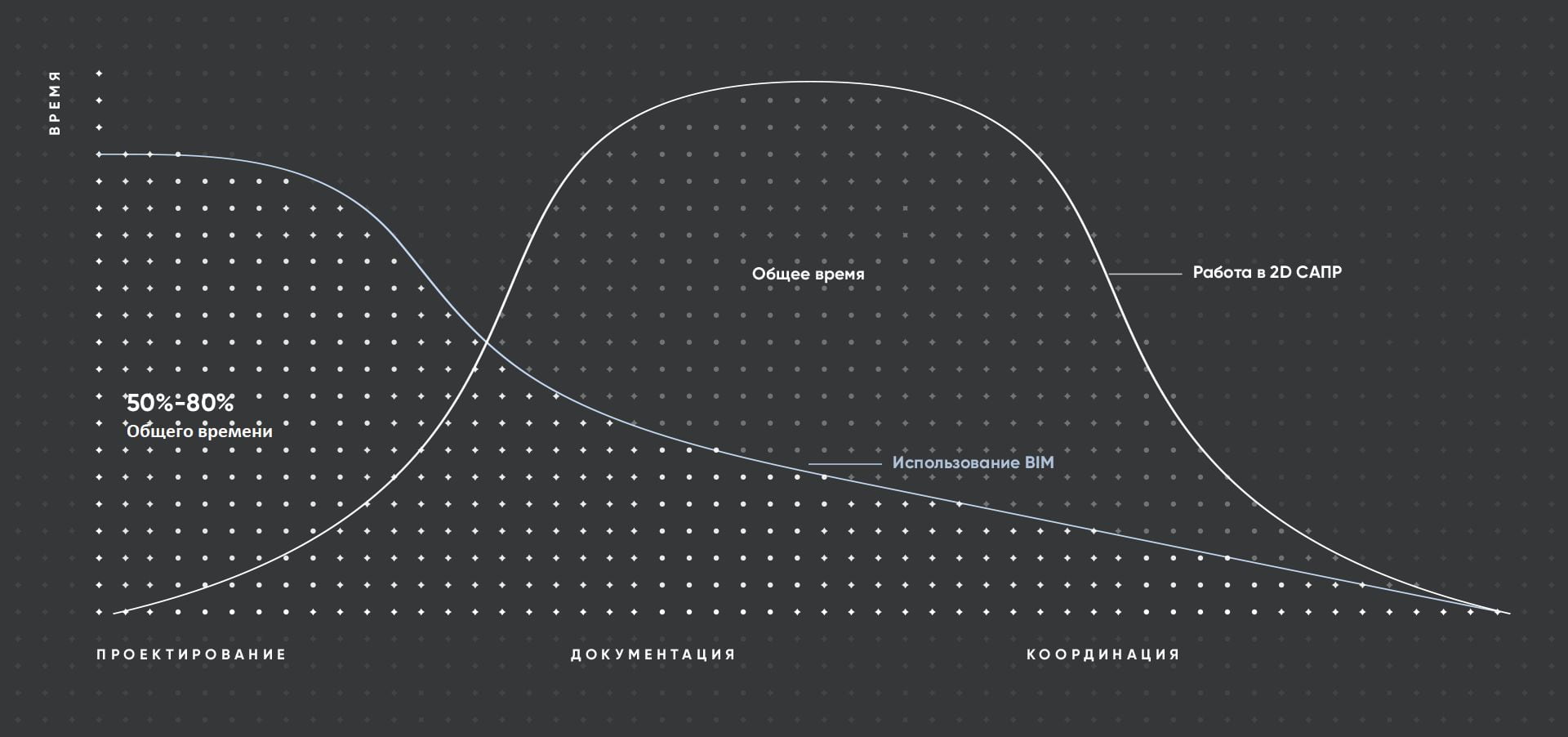 BIM allows
Improve the quality of the project and working documentation elaboration

Significantly reduce construction costs and timing of the project

See all the details in the design process that are necessary for making key decisions.

Optimize costs and resources, and improve the efficiency of project work

To establish real-time communication between designers and builders

Reduce the number of changes during the project and reduce errors during construction
The team of archimatika has a unique for Ukraine practical experience in the implementation of BIM technologies in project work.
Design objects of any scale and complexity
From kindergartens, schools, office buildings and to giant malls and residential complexes. It is due to the complexity, diversity and magnitude of our projects we have been able to build and optimize the flexible and adaptive BIM environment allows us to adjust to the specific needs and parameters of any project.
01
Easy to adapt to any standard.
Our current workflow and regulations are based on the UK BIM Protocol. We are constantly studying the experience of our colleagues from the USA, Great Britain, Singapore, Poland, Finland, Austria, carefully examining real practices and cases. Most of our processes are in compliance with PAS:1192 and meets the requirements of BIM Level 2. Easily adapt to any of the classifications (Uniclass, UniFormat, MasterFormat, COBie and any regulatory documents - BEP / BIP, EIR, QA / QC and others.
02
Work with any products and platforms
We believe that the principles of BIM are not in the plane of software or complexes but in the organization of workflow and interoperability between all project participants. We are able to connect all key platforms, disciplines, teams, and data into a single information environment.
03
Design in the shortest possible time
Record terms of designing even large and complex objects - from three months. The main advantage of the innovative technology developed by our company and the organized design process is the high speed of designing large objects. The "Project" stage of a residential complex with a social infrastructure "Respublica", with an area of about 1,200,000 m2, was developed in 3 months.
04
Coordinate the work of large teams
We have successful experience in organizing and coordinating large projects of teams, up to 200-300 specialists. We provide a unified working environment for all key project participants.
05
Develop your own libraries and extensions
Each of our decisions is the result of in-depth professional knowledge, understanding of the market and many years of experience in project implementation.
06
Additional materials about BIM