Mixed-use development, Odesa
Doma Trabotti
The terraced sections of different heights form a lively silhouette and provide excellent views even from the building's second row. The complex's entrance lobbies are reminiscent of premium hotels in New York, the architecture of which became the main source of inspiration for creating the project.
Facebook
BACK
Human

A shared promenade has been formed here, which unites quiet courtyards and active zones. Simultaneously, the pedestrian space in cozy yards inside the quarters is separated from the motorways, contributing to increased safety and comfort for the complex residents.

Business

Inside the complex, from the large main square, a pedestrian street with active ground floors has been formed, in which commercial premises for restaurants, beauty salons, and shops are located.

Urban

The complex forms a new architectural silhouette, which stands out against the background of linear development. While developing the master plan, we have preserved the existing trees and set high-quality landscaping in the complex's territory with an open promenade. Moreover, the complex also includes separate townhouses with their terraces.
Client
Citex Development, Perfect Group
Location
Odesa, Frantsuz'kii Boulevard, 54
Objective
Develop a planning solution so that all apartments have sea views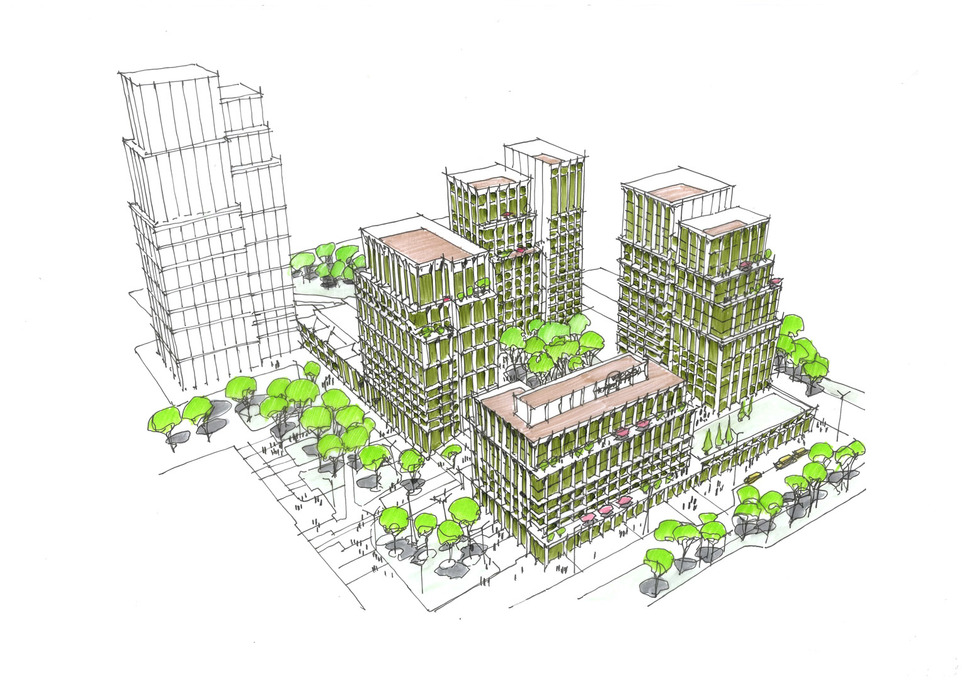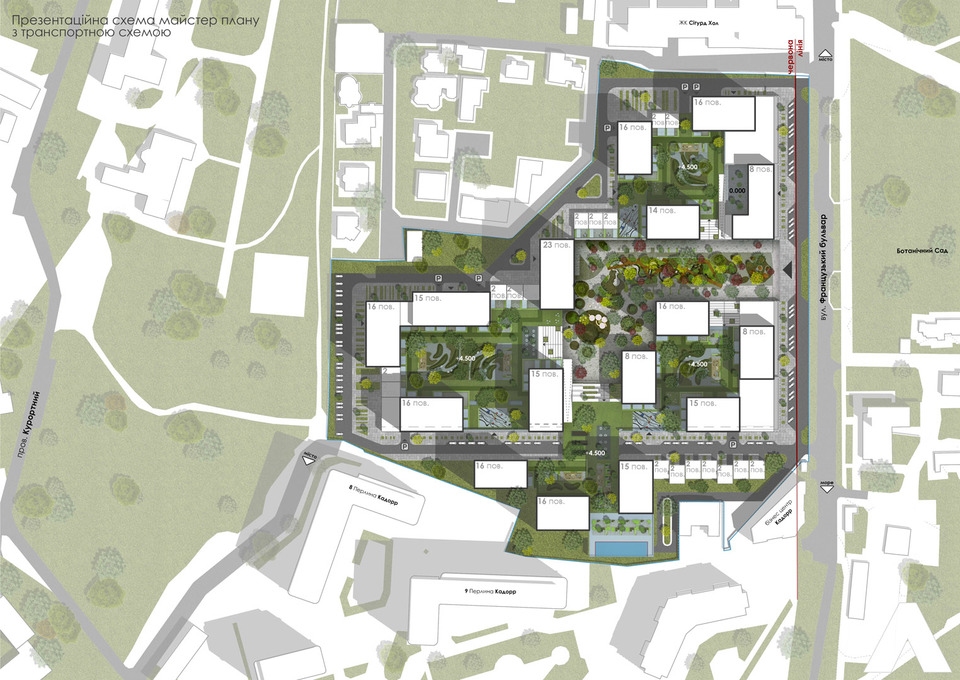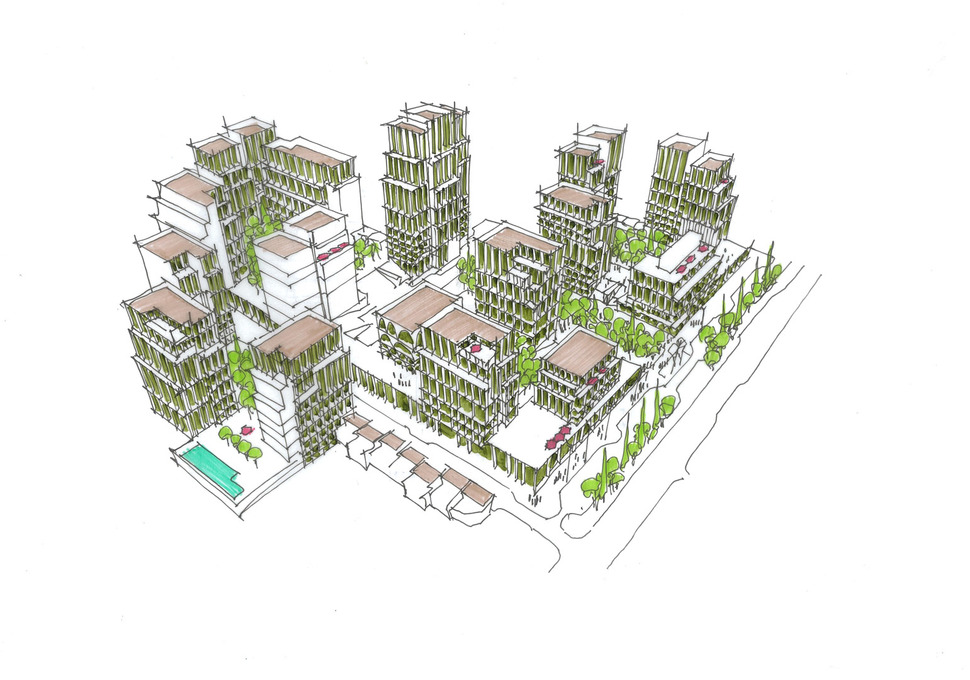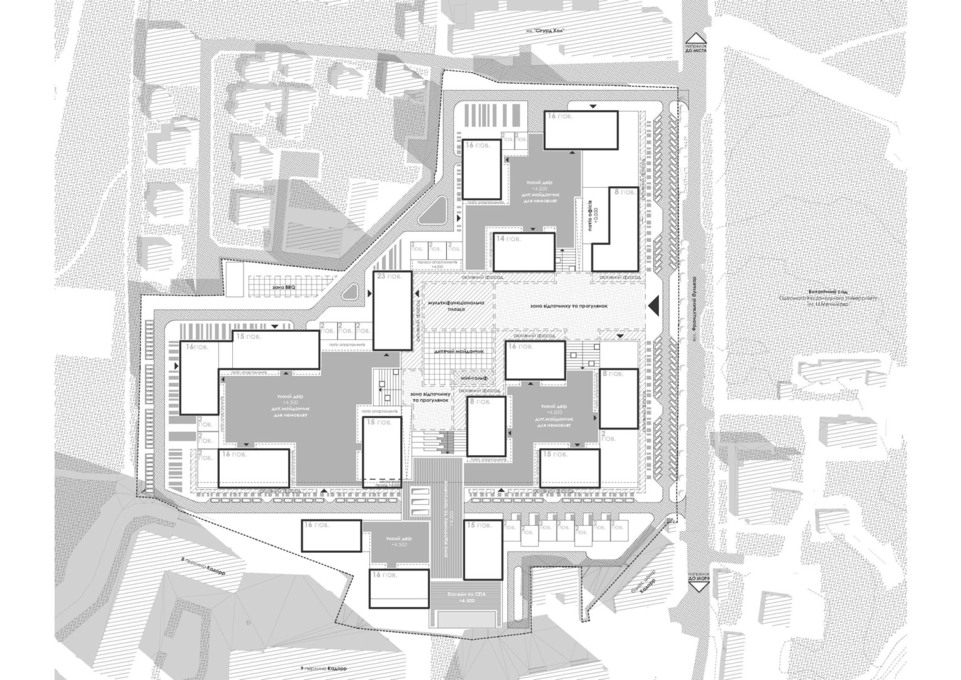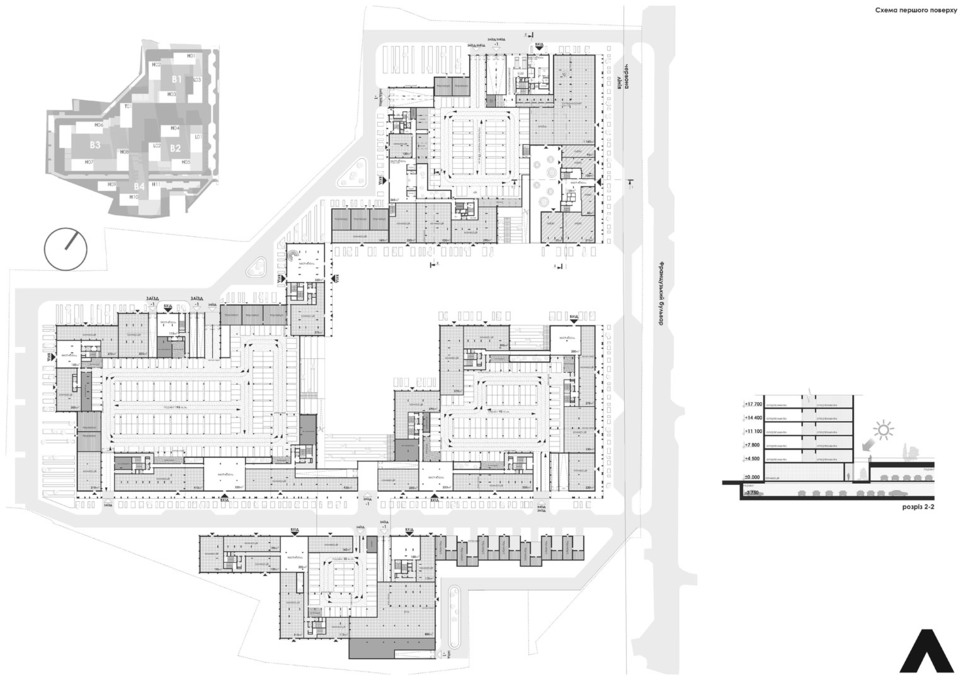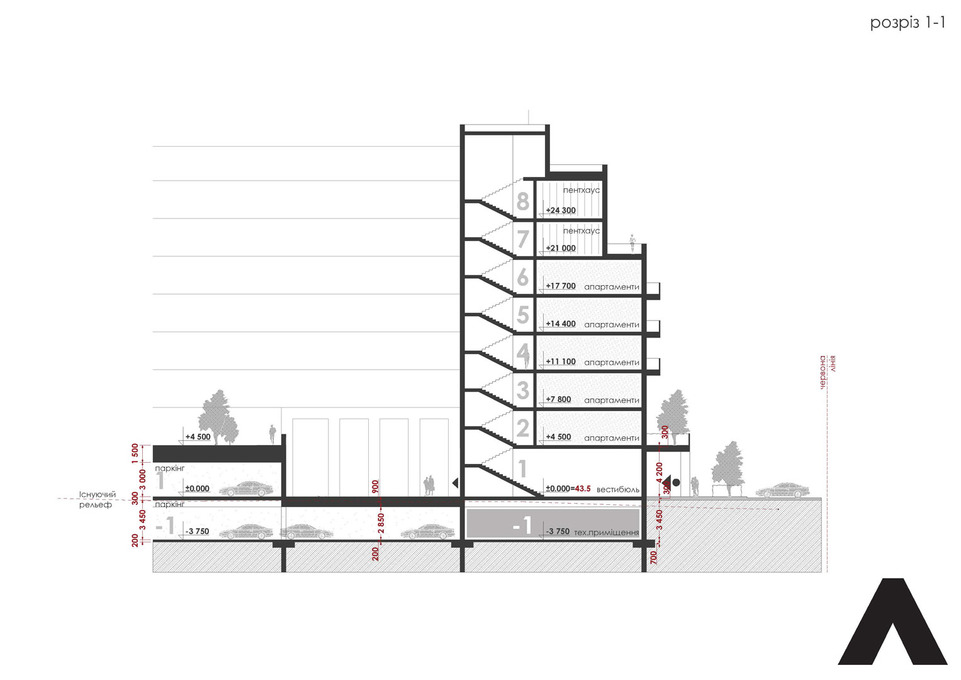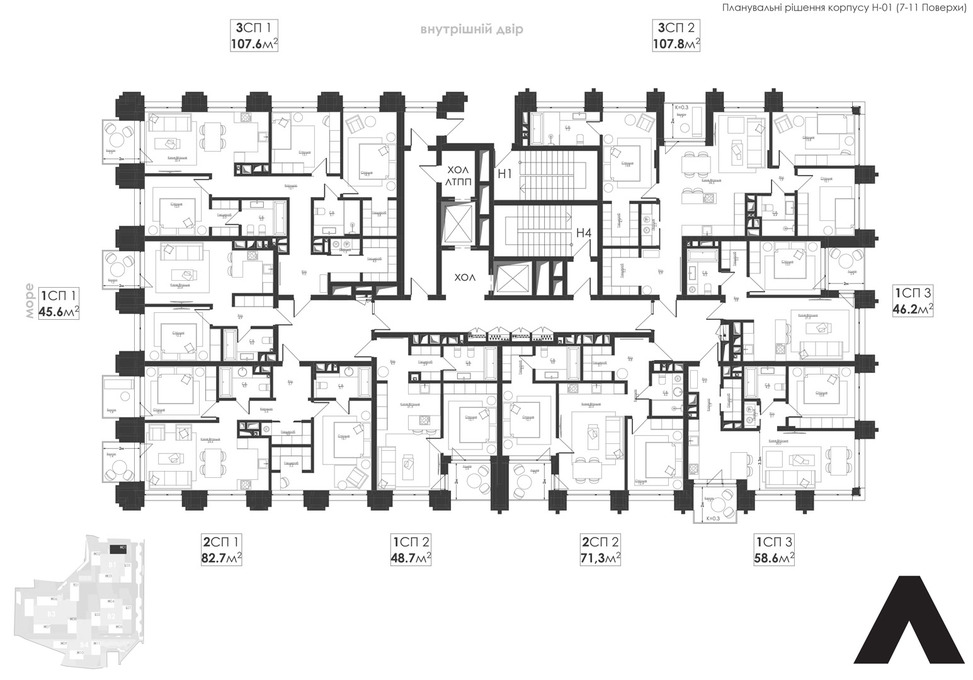 Challenge
To create a solution that meets the client's request for a historical style in architecture and at the same time does not contradict our aesthetic principles
Hardships
Two buildings were already planned on the site, which was necessary to harmoniously fit into the formation of the master plan and volumetric spatial composition.
Solutions
The blocks are formed from separate buildings, the location of which provides excellent views in all apartments
Sections of different heights from 8 to 23 floors and terracing form an engaging, lively silhouette, which favorably distinguishes this complex from the surrounding buildings
The connected double-height lobby between the two buildings resembles the best hotels in New York
An open promenade connects quiet courtyards and active areas
The complex also provides separate townhouses with their own terraces
Facts and details

The existing trees on the site have been preserved and included in the landscaping
The pedestrian space in cozy, quiet courtyards inside the blocks is separated from the motorways
There are splash pools in the children's play areas
The complex will have a large outdoor pool overlooking the sea
Ceiling height in apartments is 3 m and over
Terraces or open balconies are available in each apartment
In all buildings, one can access the apartment floors by an elevator directly from the underground parking
Facades will be made of natural stone
Team
Kristina Maliiova, Volodymyr Ivanov, Mikhail Beloglazov, Volodymyr Hnatiienko, Anastasia Kishchenko, Kyrylo Dvoinenko, Antoni Mazorchuk, Dmytro Tantsurov, Oleg Repura, Anna Kornilova, Anna Kulʹvanovs'ka, Mykyta Oliynyk, Аnna Vasylʹyeva