Residential Complex, Kyiv
Slavutych
A manifest of simplicity, a manifest of uniformity. This is not five standard towers repeating each other, but a single composition featuring different-height accents joined by a stylobate.
Facebook
BACK
Human

Besides sophisticated infrastructure, the complex's residents enjoy breathtaking panoramic views opening from their windows.

Business

The complex's buildings are notable for a high optimization rate of material consumption, making it one of our best properties in terms of material consumption by the frame.

Urban

A new trend in the city for a laconic, esthetic design of a residential complex.
Service types
Predesign
Design
Detailed design documentation
Project of reinforced concrete structures
LLC "DAKK"
Fire Protection Design
Rubezh Firm LLC
Location
Ukraine, Kyiv, 16 Zarichna St
Awards and recognitions
Best Residental High-rise Architecture in 2016 by Europe Property Awards Architecture 2016-2017
Objective:
Creating a multifunctional comfort-class residential complex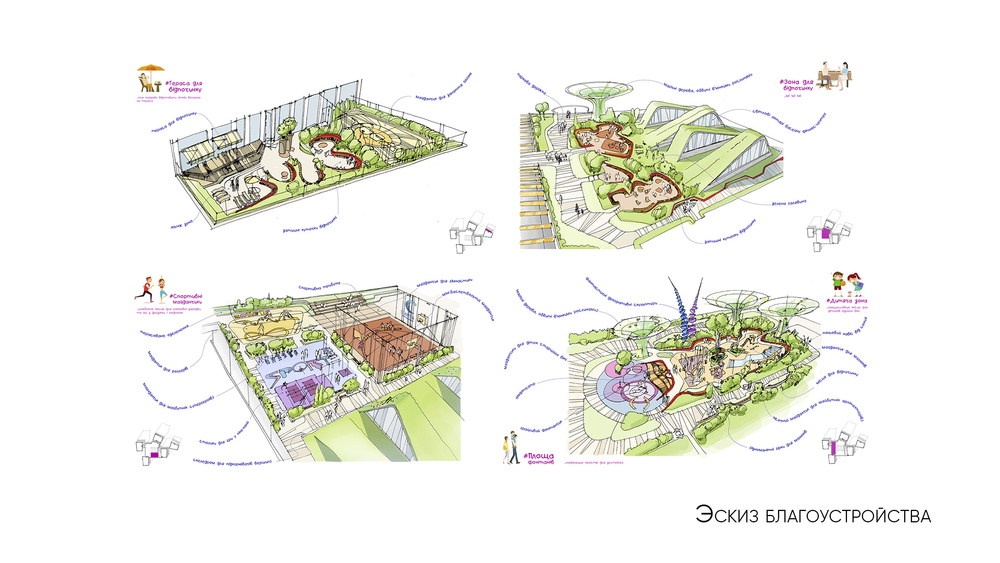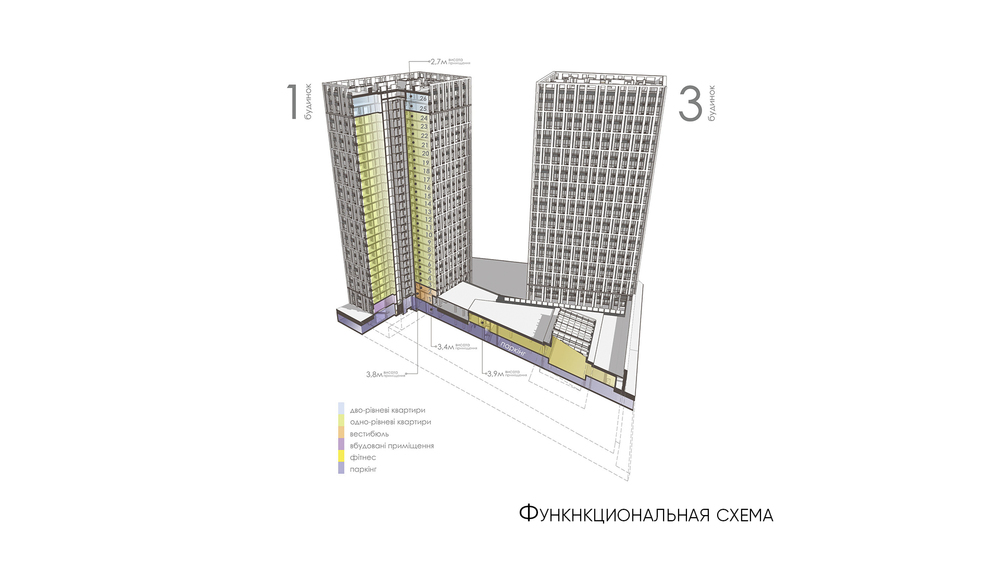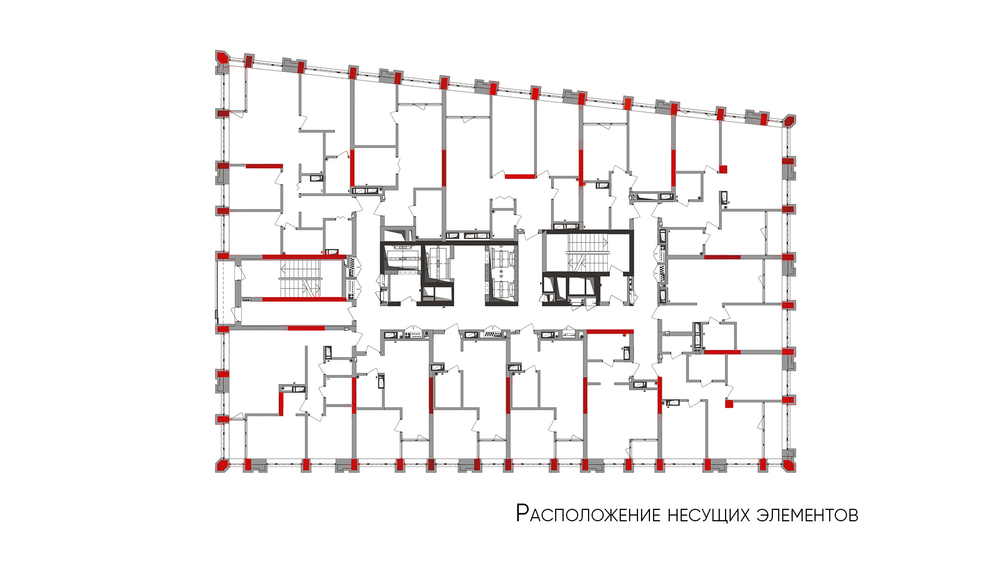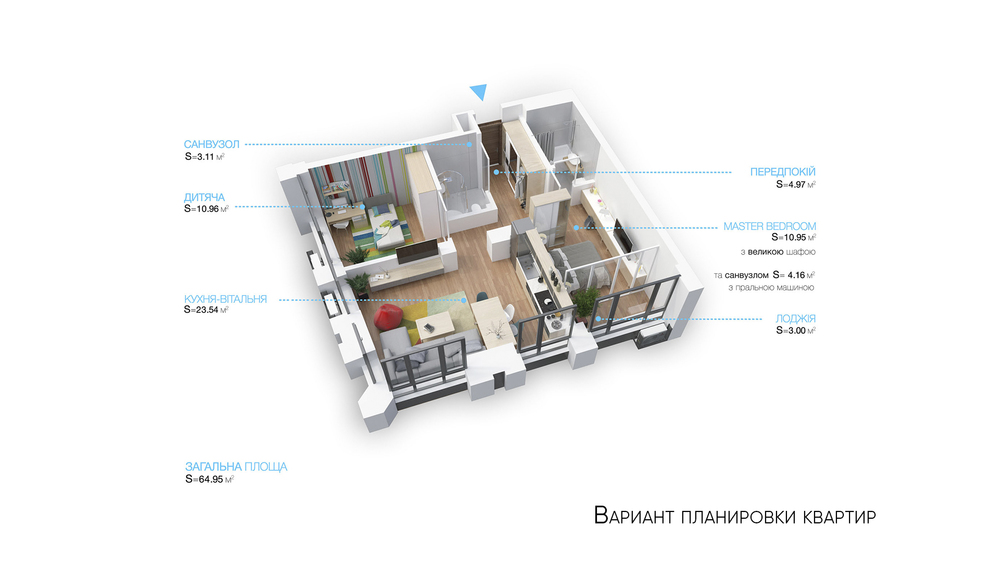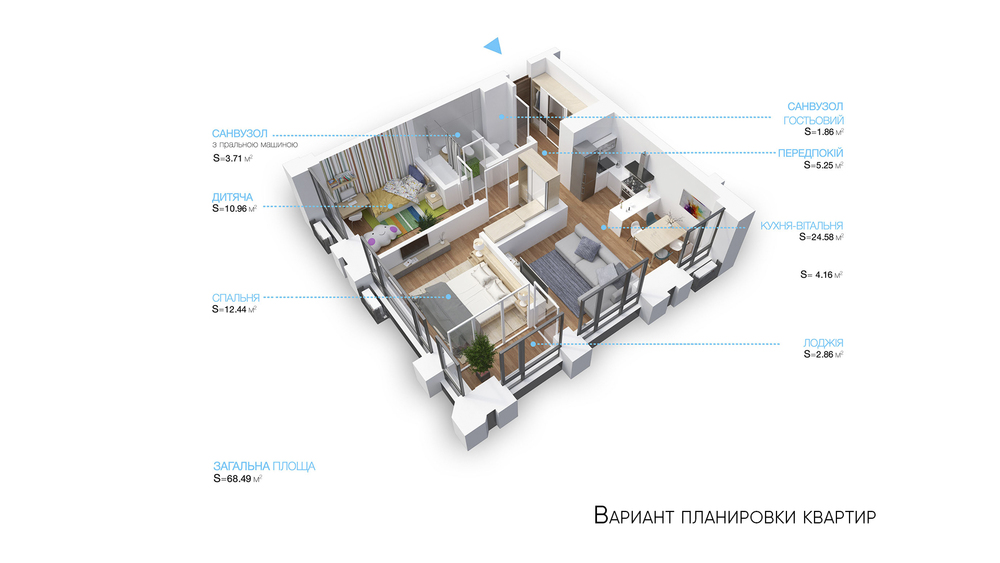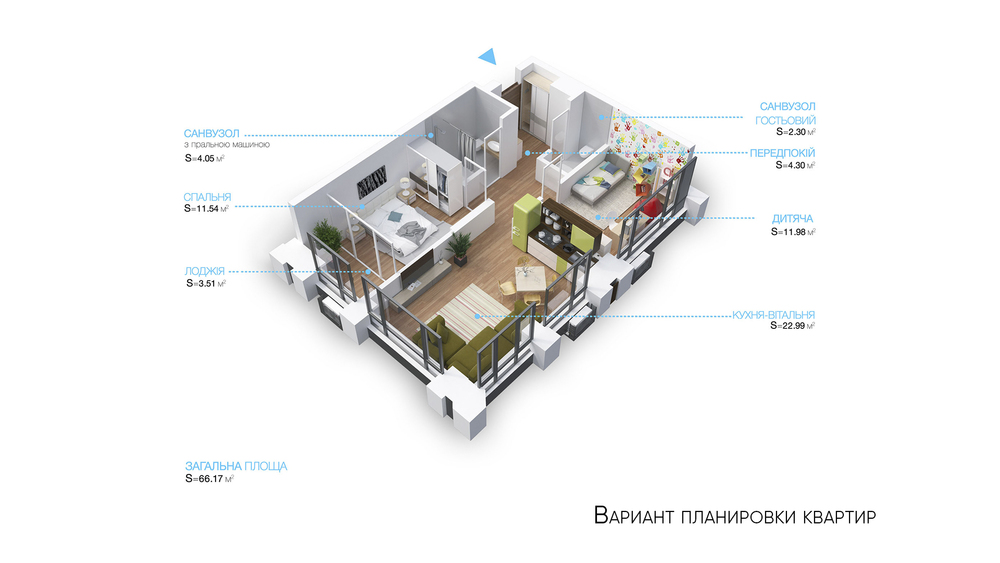 Challenge:
Creating a property that would set trend for development of the surrounding architecture. The property's location along the busy thoroughfare leading from Boryspil Airport to the center of Kyiv implies responsibility and presents a challenge of creating a landmark property at the entrance to the city's historical part.
Hardships:
The first multifunctional complex with such a sophisticated infrastructure in our practice
The future operator of the fitness center insisted on locating the swimming pool in the central part of the stylobate and on providing natural illumination by the cheapest type of lamp with side glazing
Solutions:
A contrasting, pure architectural form against the backdrop of the existing heterogeneous, fragmented development of Kharkivskyi residential district
Abolishing the window as a unit by using the "mesh" technique, thus ensuring that façade is perceived as a single whole enveloped by a geometrical mesh of white columns
The outer row of load-bearing columns stands beyond the façade, thus allowing for free design of apartment layouts
We were able to achieve a high optimization rate of the frame's material consumption, making it one of our best properties in terms of material consumption by the frame
The complex includes an underground parking for 335 cars, a fitness center with a swimming pool, stores, café and beauty salon on the first floor, and a 75-seat kindergarten, all located in the stylobate part
The stylobate's roof is used as a pedestrian courtyard which has a sports zone, a playground for children of older age, a playground for children of younger age, and a quiet rest area
A solution for the swimming pool's skylights in the fitness center is provided by a sliced of artificial hills covered in grass
To make sure that passageway tunnels under the pedestrian space are not dark and purely utilitarian, the architects provided for inserts in the pavement in some places, made of color glass beams and forming blinds of some sort
Facts and details:
The complex consists of five differently-oriented, different-height (ranging from 12 to 26 stories) residential towers with trapezoid-like base, joined by a stylobate
In fact, the unusual trapezoid-like shape of the towers' base is for a reason: its configuration was designed on the basis of calculations allowing to provide the necessary insolation while preserving useful space
90% of apartments were sold before the monolith work was completed
Total space of apartments: 71,083 sq.m
Total number of apartments: 1204
Team:
Dmytro Vasyliev, Rustam Gorpenyuk, Evgenia Sychugova, Kristina Maliiova, Vladimir Gnatienko, Margarita Kuzminova, Vladimir Drozd, Artem Dodonov, Kateryna Onachuk, Tetiana Vedenko, Yevhen Zahvazdin, Oleksiy Zhandarov, Stanislav Honcharenko, Viktoriia Falch, Roman Lysenko, Yuliia Blonna, Mykhaylo Mykhalchenko, Andriy Bielov, Tetyana Brova, Oleksandr Okhtyrskyy, Zinayida Bova, Dmytro Neschotnyy, Mariia Kovylyaeva, Vasyl Pyvniuk, Kateryna Darnobid, Olha Hrytsak, Ruslan Sukhar, Yurii Gosudarskiy, Olena Gavrilets, Valentina Zabolotna, Oleksandra Kondratiuk, Valentina Shelobanova, Andriy Tsymbal, Oleksandr Malezhik, Oleksandr Rozhalin, Liudmila Baranovska, Tetiana Lonyuk, Iryna Shevchuk, Bogdan Kotovych, Sergey Los, Olga Chapkina, Serhii Polinkevych, Tetiana Lobunets, Hanna Yarmilko, Larysa Selivanova, Ludmila Vechfinskaya, Vitalii Ivanchenko; structural engineers team: Dmitry Tishchenko, Sergey Tovstonos, Olga Rudneva, Andrey Brezgunov, Tamara Sergeeva, Olga Rudneva, Olga Shaykova, Yana Sachava