Public facility, Kyiv
Publiс Center RC Republic
Public space is located in the center of the square, where the functions of leisure and communication with nature are combined. The green roof is open for operation. In the middle of the pond, there are two islands - a green hill with a maple, rising above the green roof through a specially designed radial hole. The hill is lined with ground cover plants to emphasize its shape. On the other island, there is a playground with slides, balancers, swings, and trampolines.
Facebook
BACK
Human

Residents received a piece of nature in the heart of the residential complex where everyone can touch the pond, relax and reconnect with nature.

Business

Shops, restaurants, and cafes on the first floor have also outdoor terraces to ensure year-round business.

Urban

Comfort will achieve thanks to the qualitatively equipped environment and a format of city life with numerous additional functions, a combination of nature and architecture.
Service types
Predesign
Design
Detailed design documentation
Location
Ukraine, Kyiv, st. Teremkovskaya, 4_A
Awards and recognitions
"Ukrainian National Award for Landscape Architecture and Garden Design"
Objective:
Create a place in the central square where residents can enjoy nature.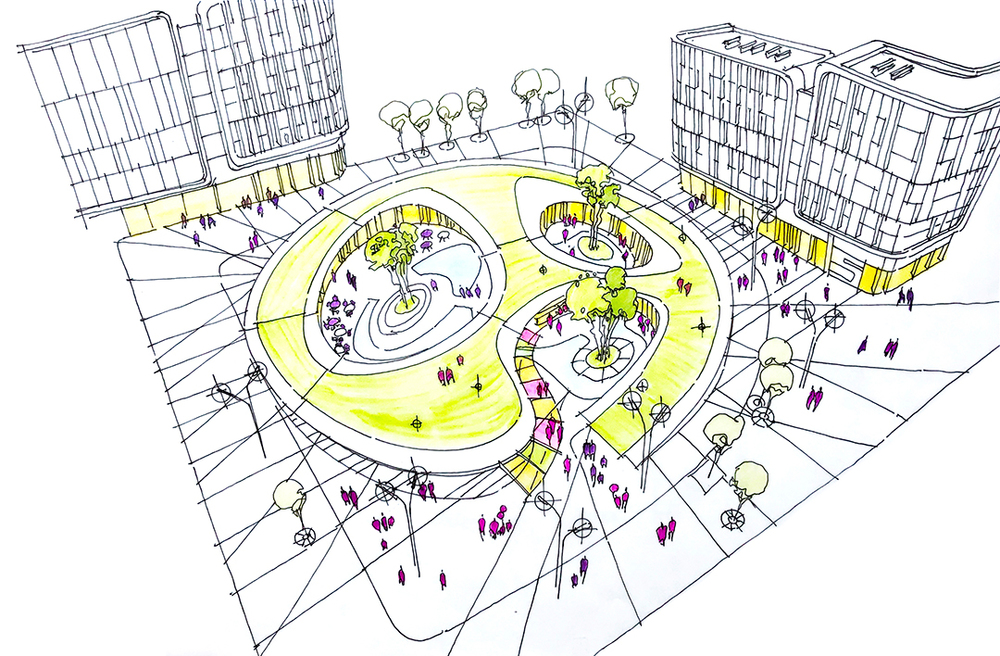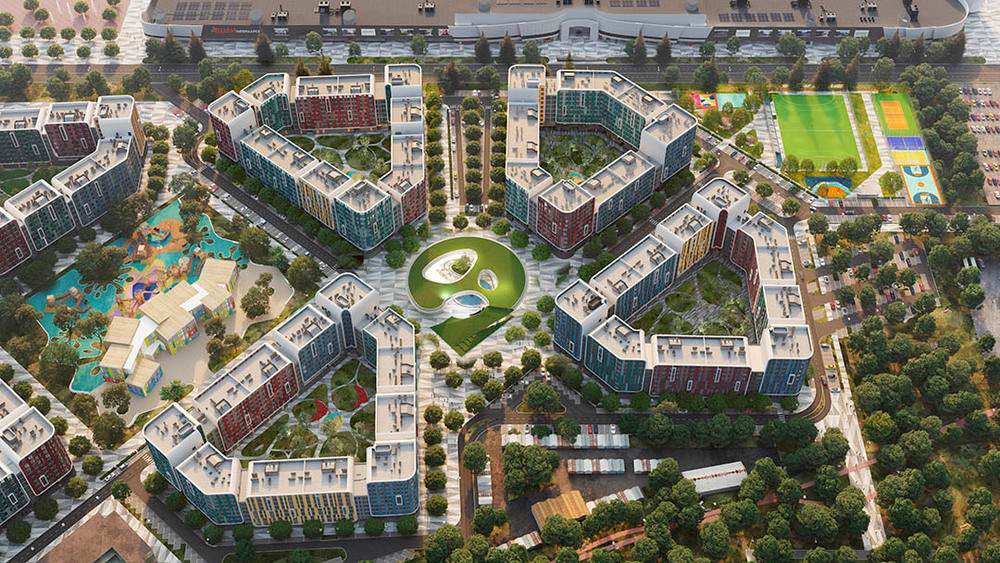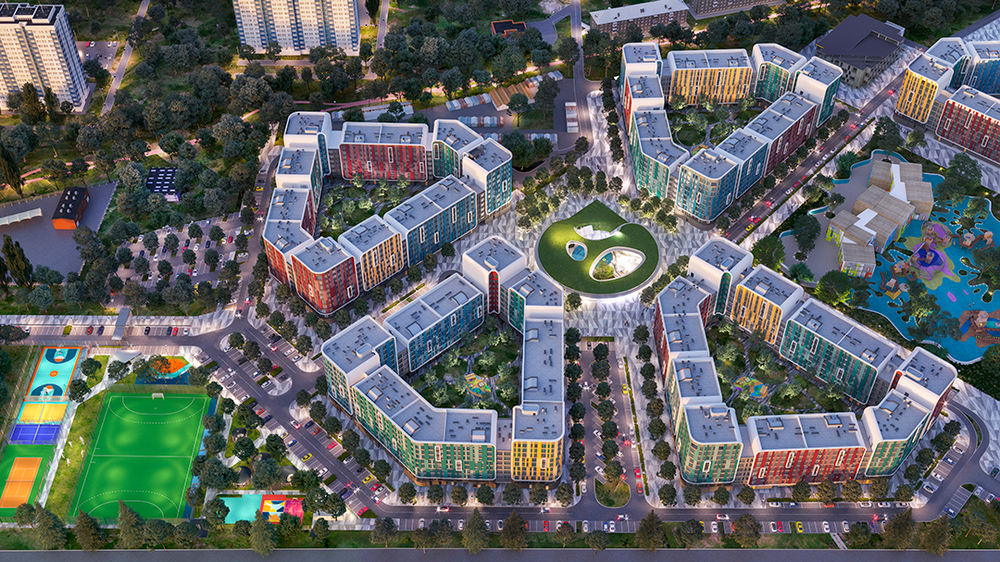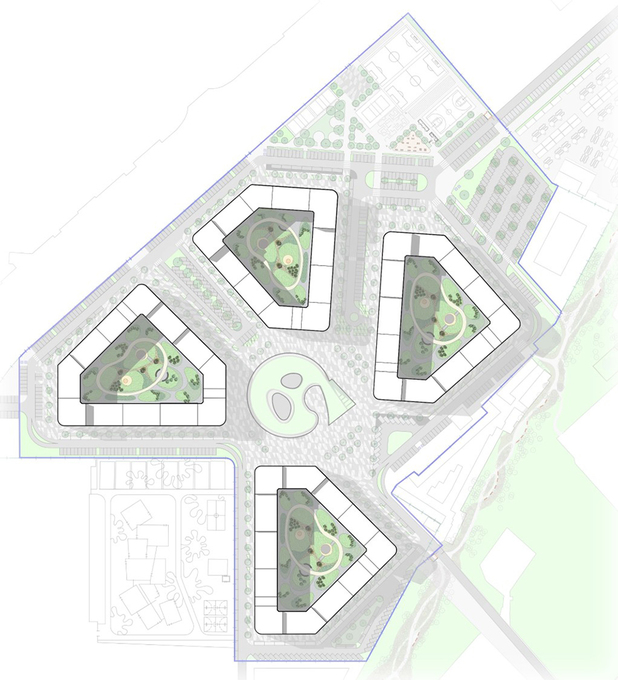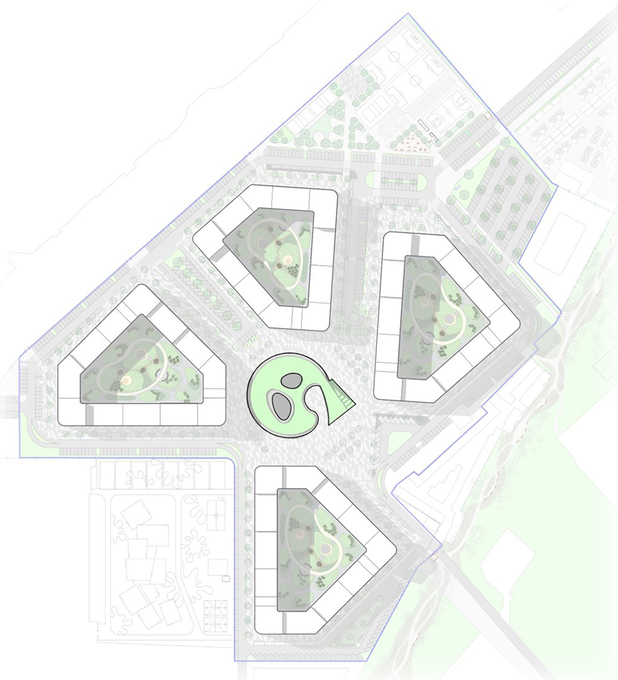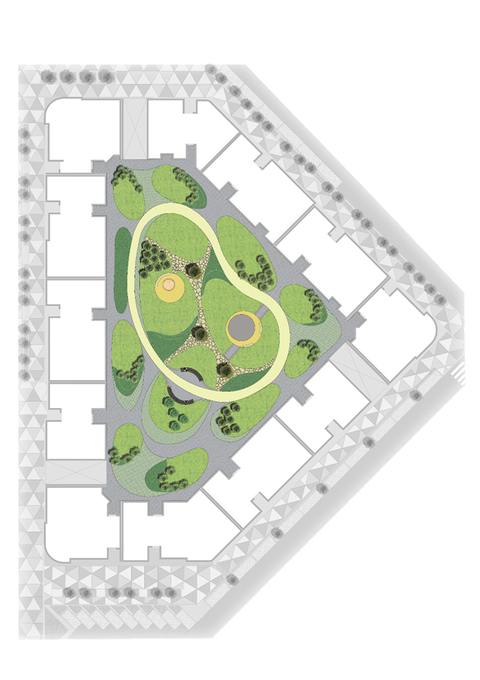 Solutions:
The green roof is open for operation, partly inclined, reminiscent of a hill.
The water in the pond is purified naturally without the use of chemicals.
The playground is filled with slides of various types, balance beams, swings, and trampolines.
Team:
Dmitry Vasiliev, Anna Kornilova, Anna Kulvanovskaya, Margarita Kuzminova, Ekaterina Romanova, Alexander Popov, Nikolai Morozov, Sergey Grabar, Olga Morozova, Alexandra Brandt.