Residential Complex, Kyiv
Slavutych 2.0
The success of Slavutych residential complex inspired the property developer to continue developing the site. To ensure that the complex has good insolation, low-rise edifices were placed closer to the street, while high-rise buildings standing farther back inside the site were turned with a certain rhythm.
Facebook
BACK
Human

The complex's full-fledged infrastructure includes not only children's establishments but also a polyclinic.

Business

Even though this residential complex does not fall within the business class category, its architecture creates the impression of status.

Urban

Continuing the style of Slavutych residential complex, Slavutych 2.0 shapes up a new skyline of the left bank and sets the style for other large-scale projects.
Service types
Predesign
Design
Detailed design documentation
Project participants
bUd development
Rubezh Firm LLC
DAKK LLC
Location
Ukraine, Kyiv, 151-B Bazhana St
Awards and recognitions
5 star award and Best project
mixed-use Architecture
European Property Awards
2017
Objective:
Continuing residential development in Slavutych residential complex's style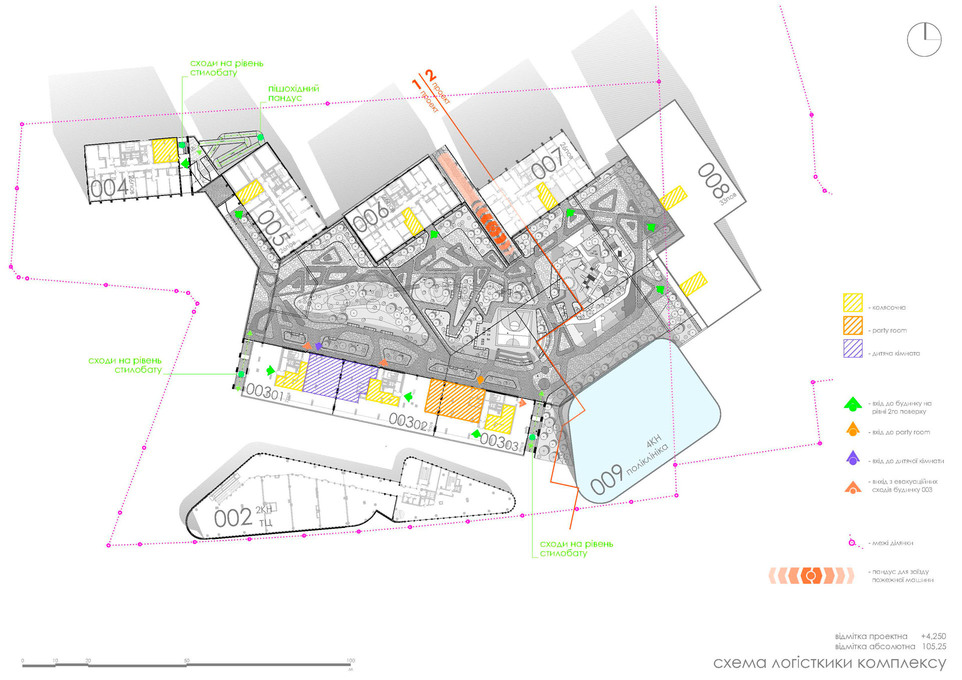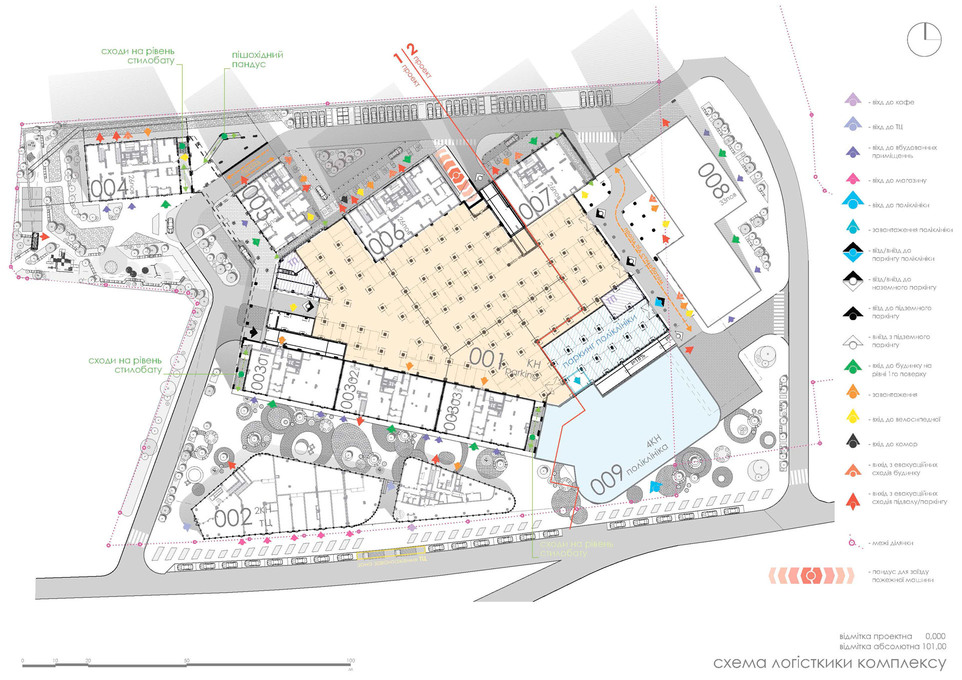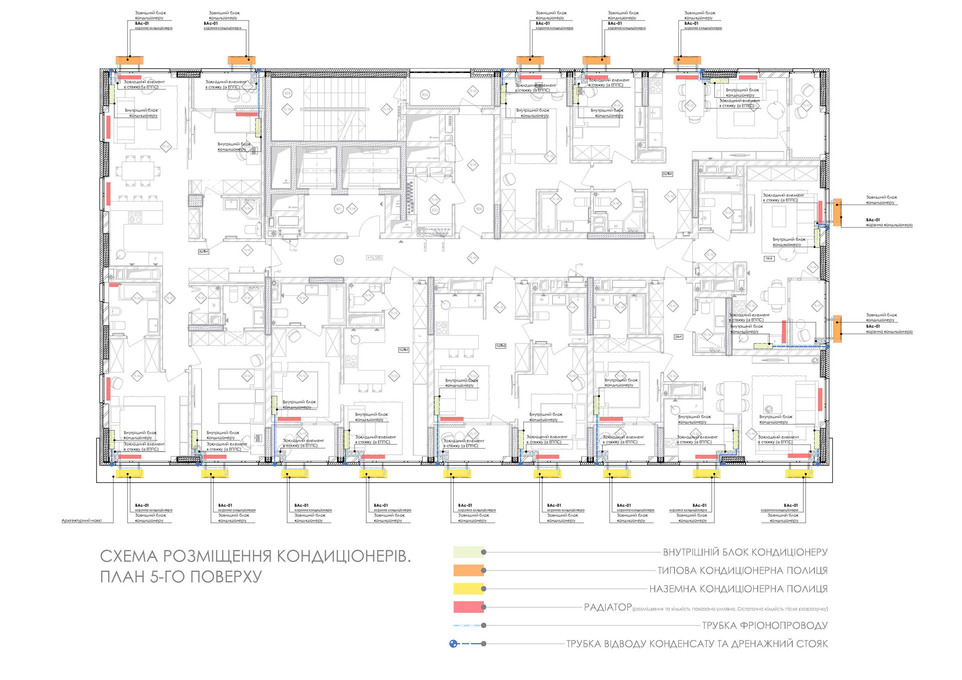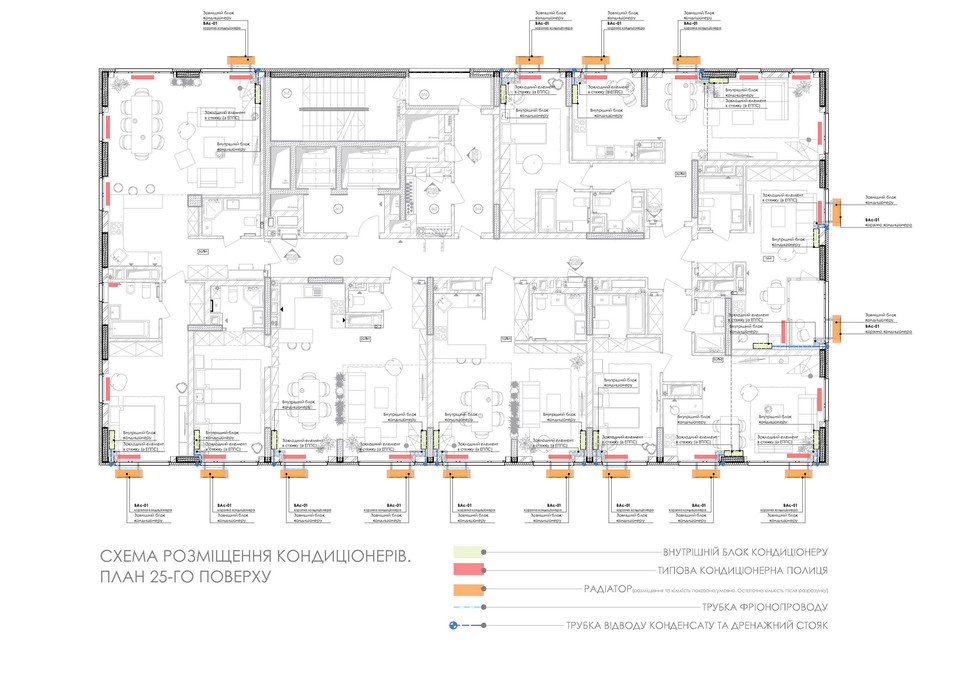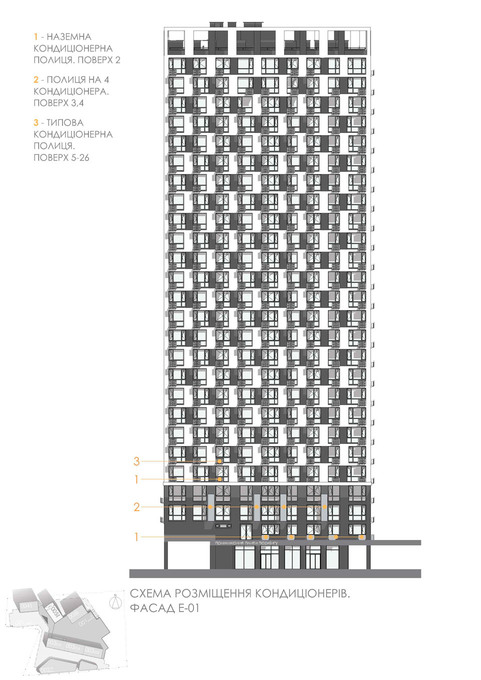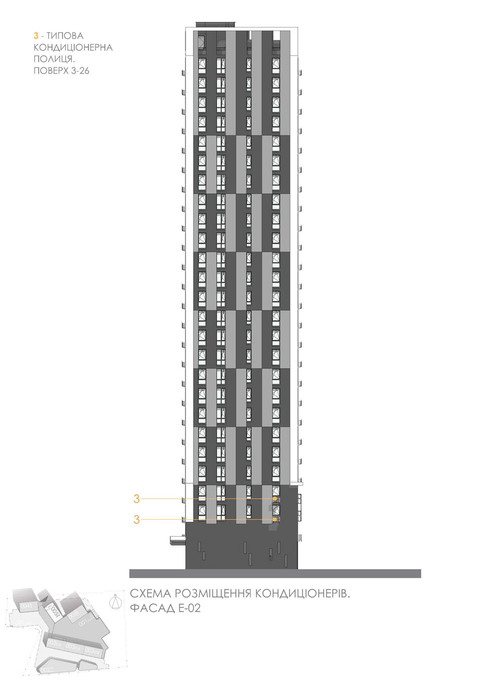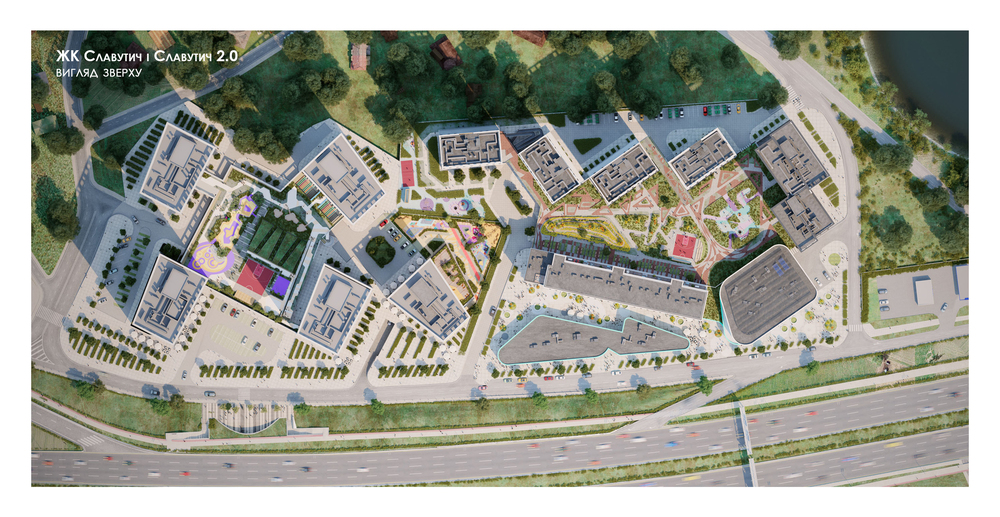 Challenge:
Creating a complex with full-fledged infrastructure that has everything necessary for a comfortable living
Hardships:
A large part of insolation was cut off by Slavutych residential complex's buildings
Solutions:
To achieve better insolation, we have designed a different-height composition featuring low-rise buildings standing closer to the street and high-rise edifices behind them inside the site
The pedestrian street between the retail center and the complex's inner courtyard creates a buffer zone which separates the residential complex from the noisy thoroughfare
The parking garage roof has flowerbeds shaped like hills
Every apartment has an air conditioning system with special baskets on the façade; inbuilt parts in the wall allow for easy connection of the air conditioner
The complex's apartment buildings have separate service rooms on every floor, containing all meters
All air conditioners have condensate discharge pipes
Facts and details:
The complex consists of eight buildings having 2 to 33 stories
Total space of apartments: 73,750 sq. m
Landscape design features artificial hills up to 3 meters high
Commissioning date: 3Q 2019