Residential Complex, Kyiv
White Lines
A residential complex in which residents are provided with everything necessary right on the spot. Three high-rise apartment buildings stand on a two-story stylobate in the corners of the site in the places offering the best views. The stylobate part of the complex houses all sporting and entertainment establishments and its roof is used as a private courtyard for the complex's residents.
Facebook
BACK
Human

The most comfortable format of a residential complex, when you can leave your apartment in slippers and go downstairs to a supermarket to buy some bread, or go watch a movie in a robe in the evening and swim in a pool in the morning.

Business

The main facade of the retail gallery on the first floor faces the city, featuring stores, cafes, and pharmacies and attracting customers from among not just the complex's residents but also the entire neighborhood.

Urban

The surrounding locality was launched, so this complex rehabilitates the area and brings new infrastructural functions into the city life, to serve the residents of the area.
Service types
Predesign
Design
Detailed design documentation
Location
Ukraine, Kyiv, 1 Vasylkivska St
Awards and recognitions
World Architecture Festival - Shortlist in nomination Commercial mixed-use - future project, 2018
Objective:
Transforming an industrial zone into a residential neighborhood with sophisticated infrastructure
Offering renovation solutions for neighboring edifices
Challenge:
Located in the background, harmonizing the complex's accents with existing buildings standing along the site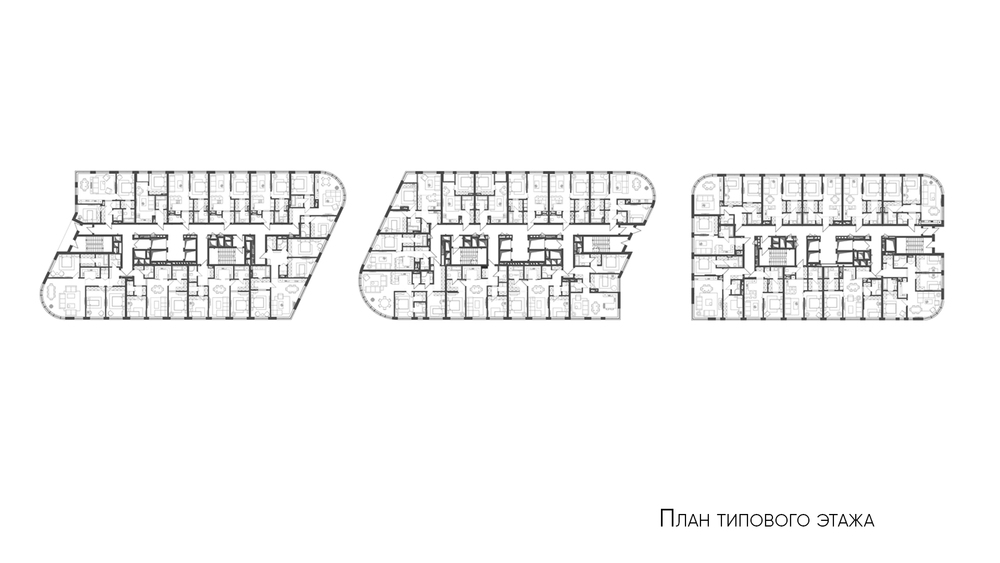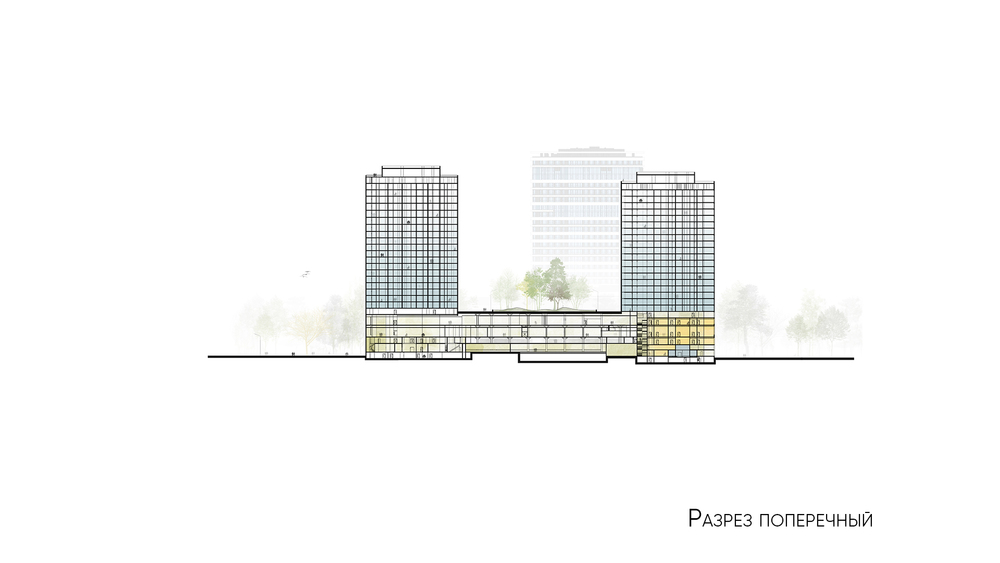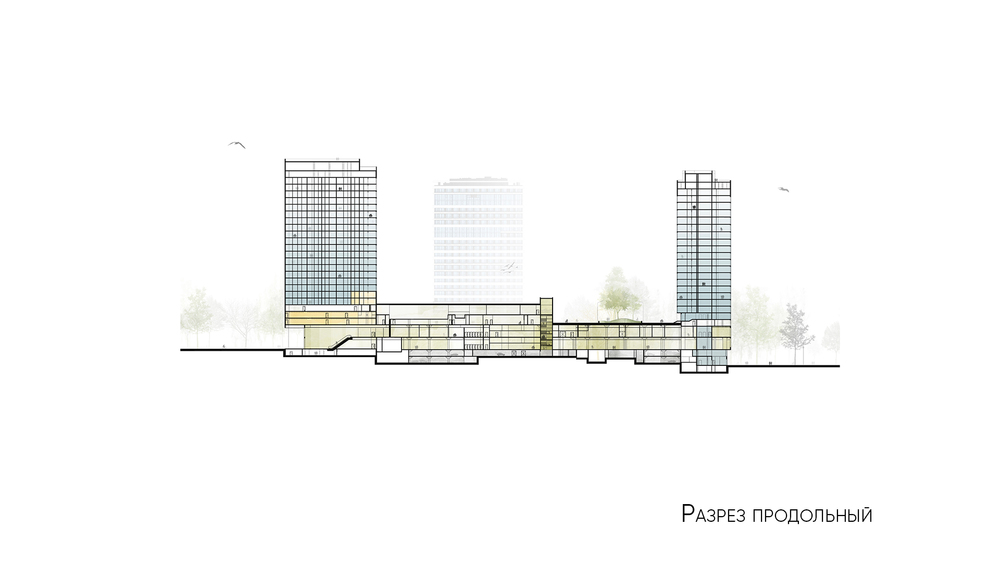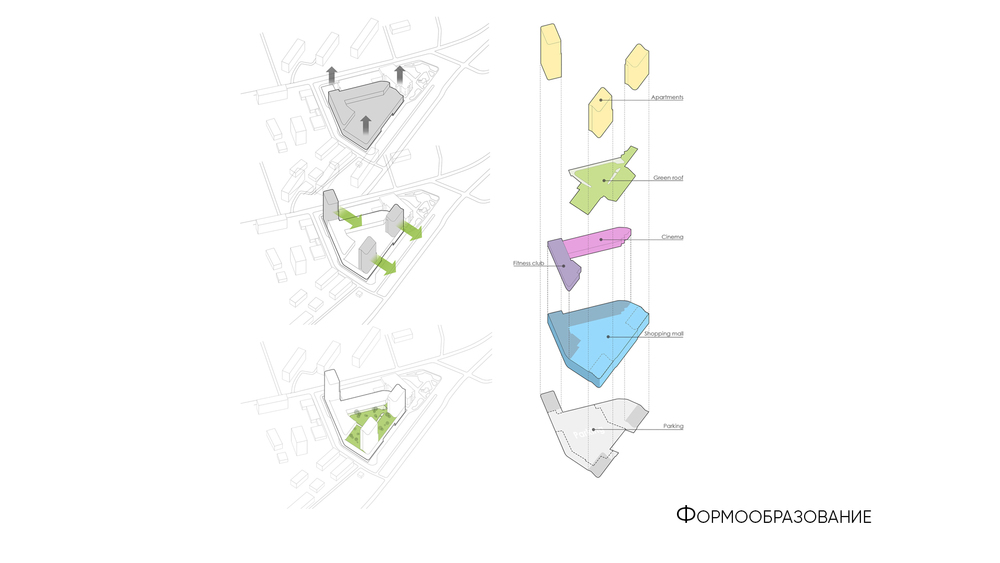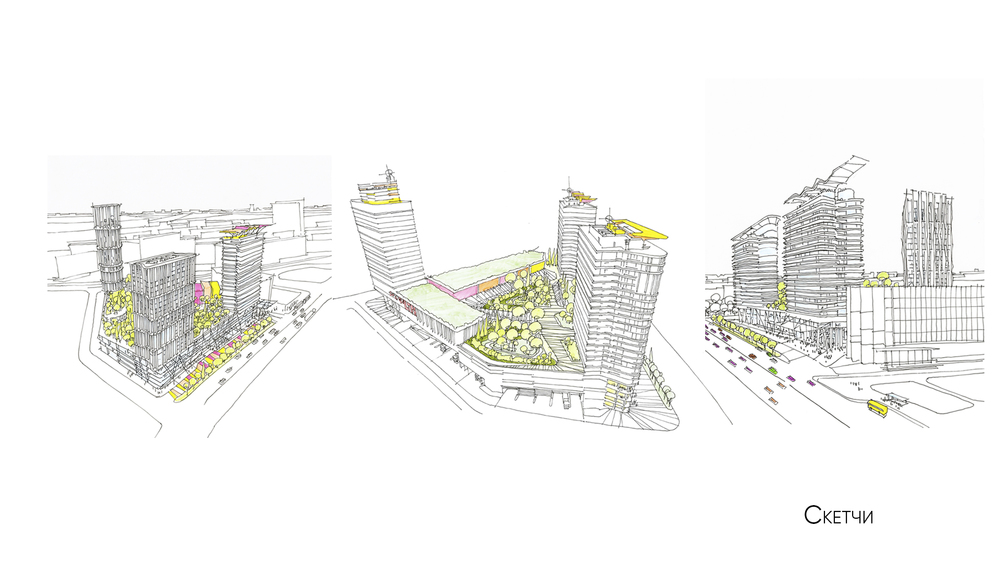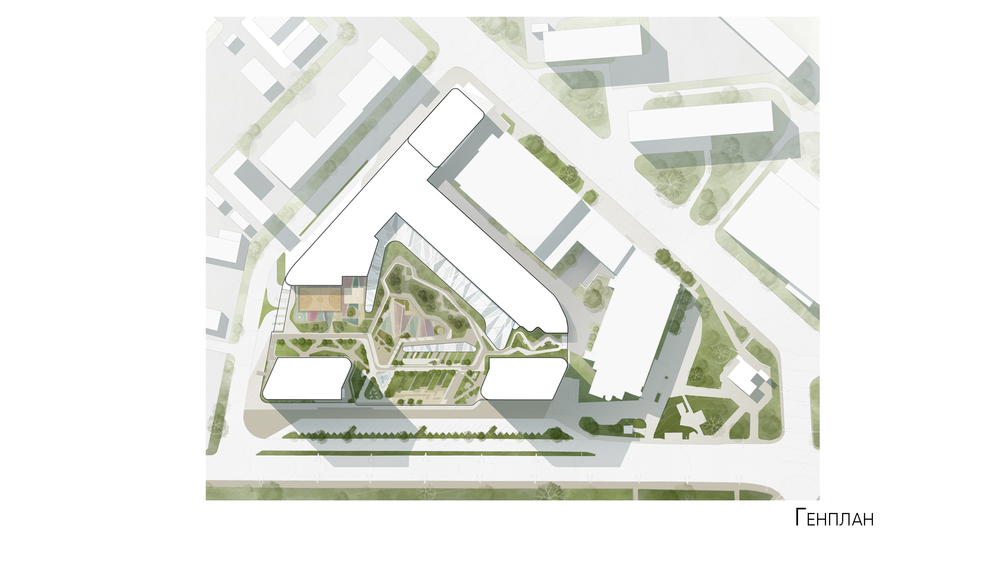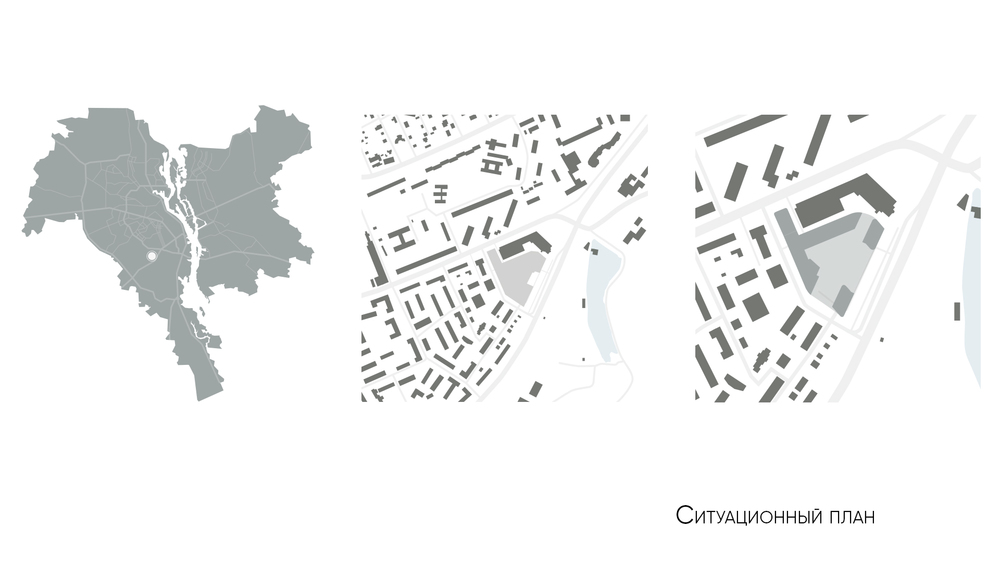 Hardships:
The most difficult part is location of the site. It sits at the intersection of two busy thoroughfares, but is located in the second row, blocked by Dovzhenko Film Studio's building from the entrance to a Metro station and from viewing from the intersection
Solutions:
Horizontal lines on facades combine all parts of the building into a single whole, resembling a thread which tightly embraces the façade in some places, and becomes wider and recedes a bit farther elsewhere
The strips on facades have a functional purpose, serving as the screen for air conditioners
Facts and details:
3-minute walking distance from Holosiivska Metro station
3-minute walking distance from Holosiivskyi Park with lakes and children's playgrounds
The complex includes a supermarket, gym, café and even movie theater